Product Webinar: Recycling Made Easy with Tarkett
Thursday, September 28, 2023 (11:00 AM - 12:00 PM) (CDT)
Description

Join us Thursday, September 28 at 11 AM CT / 12 PM ET for the product webinar, 'Recycling Made Easy with Tarkett' presented by Rachel Palopoli, Director, Circular Economy and Beth Doehner, Sustainability Program Manager, Tarkett.
Registration is open!
Registration is FREE for both FCICA members and nonmembers. Register today!
At Tarkett, social and environmental responsibility aren't add-ons. They're woven, stamped and sealed into everything we do. Our ReStart program is just one example. In 2023, we accelerated our recycling efforts and are on target to take back one million pounds of old flooring by the end of the year. In this presentation, you'll learn how we can partner together to keep material out of landfill. We'll cover everything you need to know about recycling from budget to labor to logistics. Find out how recycling can give you a competitive advantage in the marketplace while helping your customers meet their sustainability objectives in the process. In addition to making recycling easy, we can simplify the process of filling out LEED and WELL forms, too. We'll show you a quick and easy way to find the documents you need, all in one place.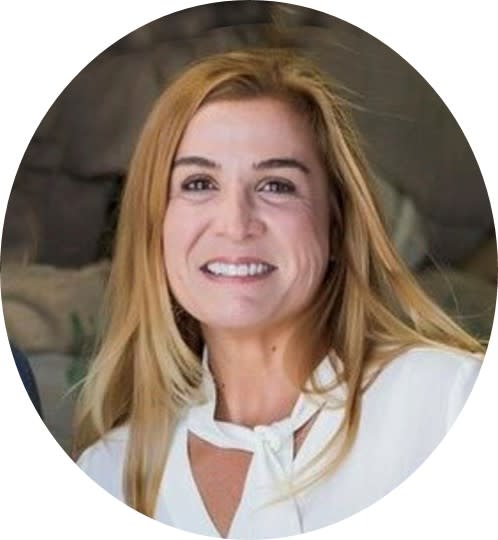 Presenter, Rachel Palopoli, Director, Circular Economy, manages Tarkett's Restart® program for take back and recycling. She is responsible for setting strategic goals and milestones to meet customer needs, address legislative changes, and achieve corporate targets for recycling. Rachel has over 20 years of recycling experience within the built environment and earned her Bachelor of Business Administration degree at Hofstra University. Prior to joining Tarkett, Rachel held leadership roles with Planet Recycling and Aquafil where she led both organizations to strategically grow their recycling programs.
Presenter, Beth Doehner, Sustainability Program Manager, joined Tarkett in 2008, Beth has served in multiple sales and marketing roles, focused on educating both colleagues and customers on the importance of a holistic approach to sustainability. In her current position, she engages both external and internal stakeholders, forging collaborative partnerships around common sustainability goals.
With a history of more than 140 years, Tarkett is a worldwide leader in innovative and sustainable flooring and sports surface solutions, generating net sales of € 3.4 billion in 2022. The Group has 12,000 employees, 25 R&D centers, 8 recycling centers and 34 production sites. Tarkett designs and manufactures solutions for hospitals, schools, housing, hotels, offices, stores and sports fields, serving customers in over 100 countries. To build "The Way to Better Floors," the Group is committed to circular economy and sustainability, in line with its Tarkett Human‐Conscious Design® approach. www.tarkett.com
Images
Pricing
Free for FCICA members and nonmembers. Pre-registration required.
Online Webinar

Thursday, September 28, 2023 (11:00 AM - 12:00 PM) (CDT)
Categories
Webinar
CEUs Available
Educational Sessions
Training Opportunity
Flooring Industry Event
Association Event
Continuing Education