Education Webinar: Avoiding the Seven Deadly Sins of Flooring Installation
Tuesday, July 11, 2023 (11:00 AM - 12:00 PM) (CDT)
Description
Join us Tuesday, July 11 at 11 AM CT / 12 PM ET for the education webinar, 'Avoiding the Seven Deadly Sins of Flooring Installation' presented by Aaron Abbott, Senior Technical Product Manager, LATICRETE.
Registration is open!
In this webinar, Aaron Abbott, will explore a list of some of the most common floor installation mistakes, their outcomes, and how to prevent these problems proactively -- with an emphasis on substrate preparation. Topics will include both technical concerns such as moisture, environmental conditions, and surface flatness, as well as managerial issues like project communication and education. If you believe that the quote - "insanity is doing the same thing over and over and expecting different results" - might sometimes apply to flooring installation, then this webinar will attempt to shine a little light of reason to remind us how break out of the vicious cycle.
This webinar is offered FREE to FCICA members; $39.95 for nonmembers.
---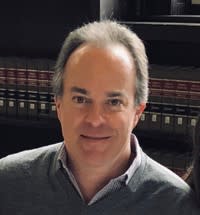 Presenter, Aaron Abbott, Senior Technical Product Manager with LATICRETE International, is a building materials industry veteran. He is responsible for product and application technology, education, outreach and helping customers plan for and execute perfect flooring projects. Since 2005, Aaron has specialized in substrate preparation and flooring systems, and has worked with architects, specifiers, contractors and building owners across the country and internationally. Aaron holds a BS in Chemical Engineering from the University of New Hampshire and an MBA from Bentley University.
---
Are you at Certified Installation Manager (CIM)? FCICA webinars provide one hour continuing education credit (CEU) toward your CIM renewal requirements. Visit www.fcica.com/CIM for more information.
Images
Pricing
Free for FCICA members; $39.95 for nonmembers. Pre-registration required.
Online Webinar
This webinar will be recorded and made available to all attendees who are registered.
Event Contact
Christine Schwartzkopff
Tuesday, July 11, 2023 (11:00 AM - 12:00 PM) (CDT)
Categories
Webinar
CEUs Available
Educational Sessions
Training Opportunity
Flooring Industry Event
Association Event
Continuing Education