FCICA and INSTALL Partnered to Host an In Person Event for the Atlanta Area Flooring Community
FCICA Shares News about the FCICA - INSTALL Collaborative Meeting in Atlanta
FCICA and INSTALL held a collaborative, in person meeting April 7, 2021 in Atlanta, GA - a first of its kind event offering education and networking for commercial flooring contractors.
The organizations invited local commercial flooring contractors from the Atlanta region to the South Eastern Regional Council of Carpenters Atlanta Training Center where FCICA Executive Director, Catherine Church and FCICA Board Chair, Pat Kelly of Synergy Flooring, presented alongside John McGrath, Executive Director, INSTALL. Each shared information about their respective organizations and how they can be leveraged to advance training, certification and business development.
Attendees learned about the core mission and member benefits of FCICA and INSTALL, discussed industry hot topics, challenges and solutions and reestablished connections with industry colleagues after a long in person meeting absence. The event also included a tour of the INSTALL Training Center and over a complimentary lunch, attendees participated in FCICA's live, online monthly Meet Up. The program concluded with raffle giveaways generously donated by Bona US, INSTALL, LGM and Associates, Synergy Flooring and Taylor Adhesives.
About the meeting, Pat Kelly, FCICA Board Chair, shared 'FCICA and INSTALL deliver value to the entire floorcovering industry, and most importantly to the flooring contractors who work in the field every day. This collaboration and event will help commercial flooring contractors learn valuable skills to help them secure more business. Together we can empower contractors to leverage the tools our organizations offer to help them succeed."
With the success of this inaugural partnership meeting, leadership from both organizations envision future regional meetings to engage the flooring community.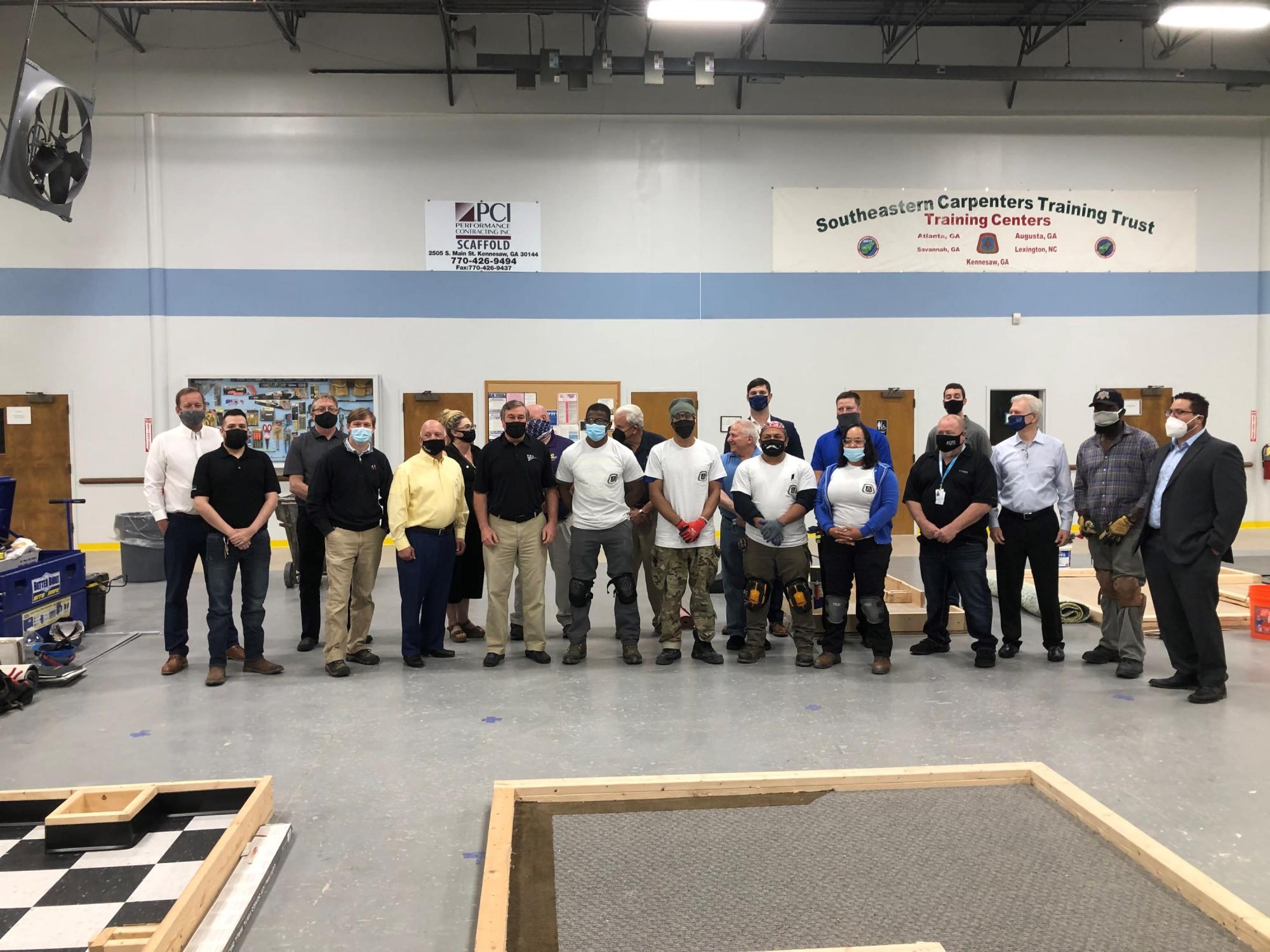 ---
FCICA, the Floor Covering Installation Contractors Association, a nonprofit organization formed in 1982 and headquartered in Glen Ellyn, Illinois, is the resource for premier commercial flooring contractors. FCICA promotes the advancement and continuous development of Certified Installation Managers (CIM); provides technical education, business support and industry expert networking and delivers skills and knowledge to enhance the professionalism of commercial flooring contractors. FCICA is an international association whose contractor members serve the continental United States, plus Burma and Canada. For more on FCICA, visit www.fcica.com or call 630-672-3702.
INSTALL, the International Standards and Training Alliance, is an association of professionals representing the entire flooring industry: installers, contractors, manufacturers, associations and consultants. By bringing together stakeholders at every level of floor covering installation, INSTALL has the resources, capability and commitment to deliver work we can all take pride in. Rigorous standards, comprehensive training using manufacturer-directed curriculum, and the industries only free, extended and non-proprietary third-party warranty on labor demonstrate our commitment to long-term value. For more on INSTALL, visit www.installfloors.org
###
Additional Info
Media Contact : Catherine Church | info@fcica.com
Related Links : https://members.fcica.com/fcicaevents