FCICA Member, MAPEI Introduces Mapeguard® UM 35: Reshaping the Industry
Deerfield Beach, Florida – MAPEI's Mapeguard UM 35 is a crack-isolation, vapor-management, waterproofing and uncoupling membrane that joins MAPEI's successful line of uncoupling membranes, providing outstanding performance over challenging substrates.
"Mapeguard UM 35 is made in the USA and is designed for use on both wood and concrete surfaces," explained Sonya Moste, MAPEI's Product Manager for crack-isolation, waterproofing, heat and sound control flooring membranes. "It even works well on tile-over-tile installations." Mapeguard UM 35 is an excellent vapor barrier and, when used with Mapeguard WP ST sealing tape, it becomes a waterproofing membrane.
Made from a lightweight, high-density polyethylene (HDPE) that lays flat when unrolled, Mapeguard UM 35 features a fleece fabric backing that has been engineered for tenacious mechanical bonding to the substrate. "The HDPE surface is slightly rough, which helps create an excellent bond with the mortar," Moste continued. "It also helps hold the chalk when you snap a chalk line."
The membrane's uniquely shaped circular cells fill with material, not air bubbles, when mortar is troweled over the surface. "This ease of trowlability reduces applicator fatigue," Moste explained. "And the fact that the cells fill on the first trowel pass minimizes the amount of mortar needed to complete the job."
For more information about MAPEI's Mapeguard UM 35, visit https://www.mapei.com/us/enus/products-and-solutions/mapeguard-um-35.
About MAPEI
MAPEI is a leading manufacturer of installation materials for concrete restoration solutions (CRS), including the maintenance of cast-in-place concrete. MAPEI also produces other concrete solutions including systems for moisture mitigation, structural strengthening and concrete repair products. Founded in 1937 in Milan, MAPEI is now one of the world's leading manufacturers of chemical products for the building industry and has contributed to the construction of some of the most important architectural and infrastructure works worldwide. With 100 subsidiaries operating in 57 countries and 86 manufacturing plants in 35 nations, MAPEI Group employs about 11,000 staff worldwide. The foundation for the success of the company is specialization, internationalization, research & development, and sustainability.
Headquartered in Deerfield Beach (Florida), MAPEI North America consists of the subsidiaries MAPEI Corporation (for the USA), MAPEI Inc. (for Canada) and MAPEI Caribe (for Puerto Rico and other Caribbean islands), whose 28 facilities collectively have a workforce of about 1,800 employees. MAPEI facilities have been certified to ISO 9001 and ISO 14001 quality standards. An environmentally conscious manufacturer that reinvests 5% of its revenue into R&D, MAPEI offers training for architects, contractors, installers and distributors through the MAPEI Technical Institute. For more about MAPEI, visit www.mapei.com or call 1-800-42-MAPEI (1-800-426-2734).
###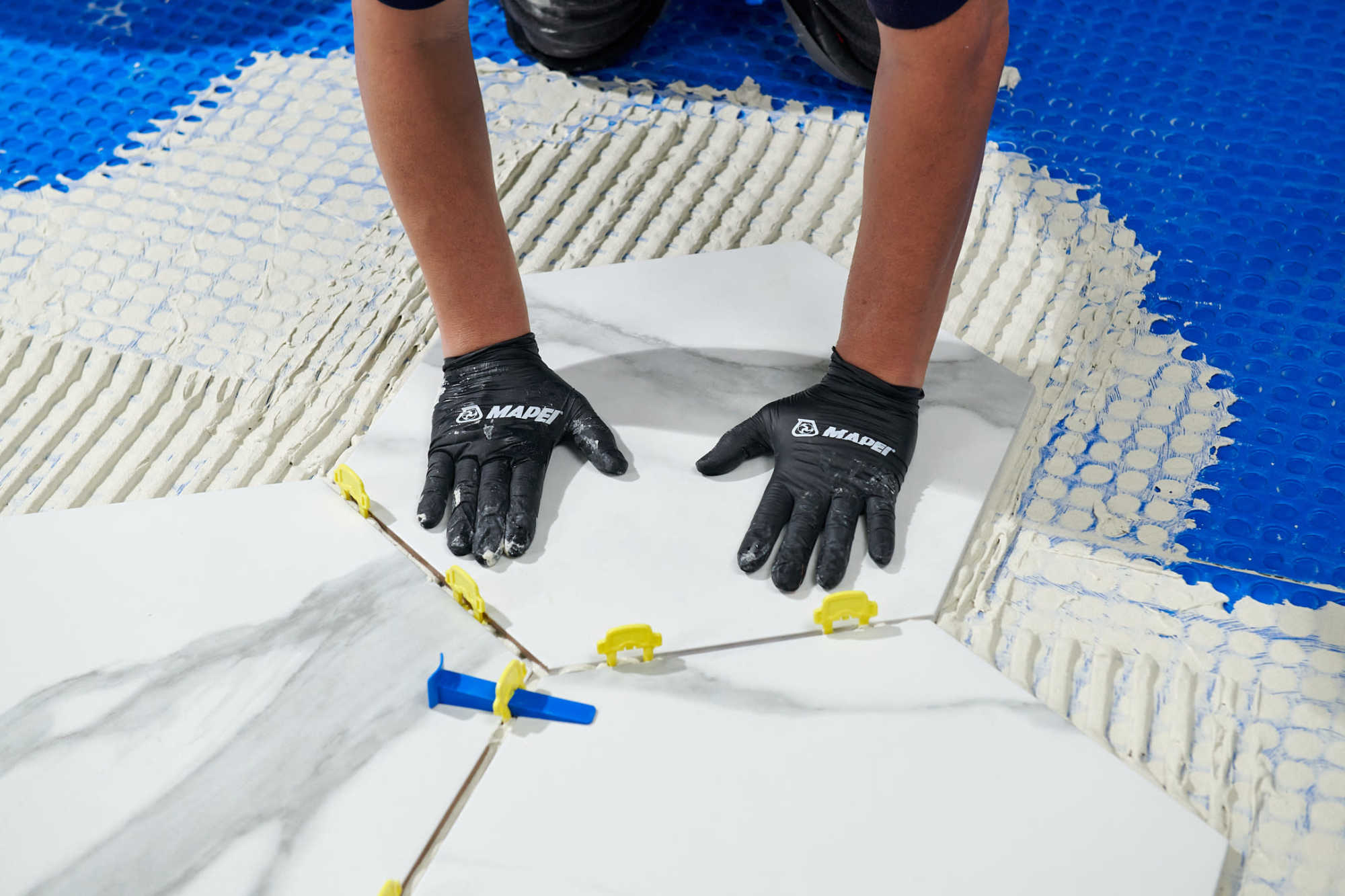 Additional Info
Media Contact : Jennifer Kramer | 954-246-8793 | jkramer@mapei.com
Related Links : www.mapei.com